Try Mermaid
Have you ever dreamed of becoming a mermaid? You will complete a 2-hour mermaid experience in a pool with an SSI professional. You will try entry-level mermaid skills such as swimming with a monofin.
Note: Please check the Diver Medical Statement Participant Questionnaire before registering. You may need to have a doctor's sign off before participating .
Starting from
Availability: Contact us for booking information
Join the SSI Try Mermaid program and make your dreams come true! You will complete a mermaid experience with an SSI professional in a pool/confined waters and learn entry-level mermaid skills, including swimming with a mermaid monofin. Earn your SSI Try Mermaid recognition rating. It is the perfect program to do before joining our SSI Mermaid course. Start today!
Ages: 6+
Required Swim Ability: 40 feet (12 meters) independent swim with stroke of choice.
Session Length: 2 hour pool session
Gear provided during pool session: Mermaid monofin, Mask, Snorkel. (or purchase your own at our shop)
Optional Gear to Purchase: Mermaid Tailskin.
The image below shows a Sun Tails Mermaid Tailskin and Mermaid Monofin. The monofin fits inside the base of the tailskin (photo on right). We carry Sun Tails monofins and tailskins in our shop. Visit our shop to see the range of gear available.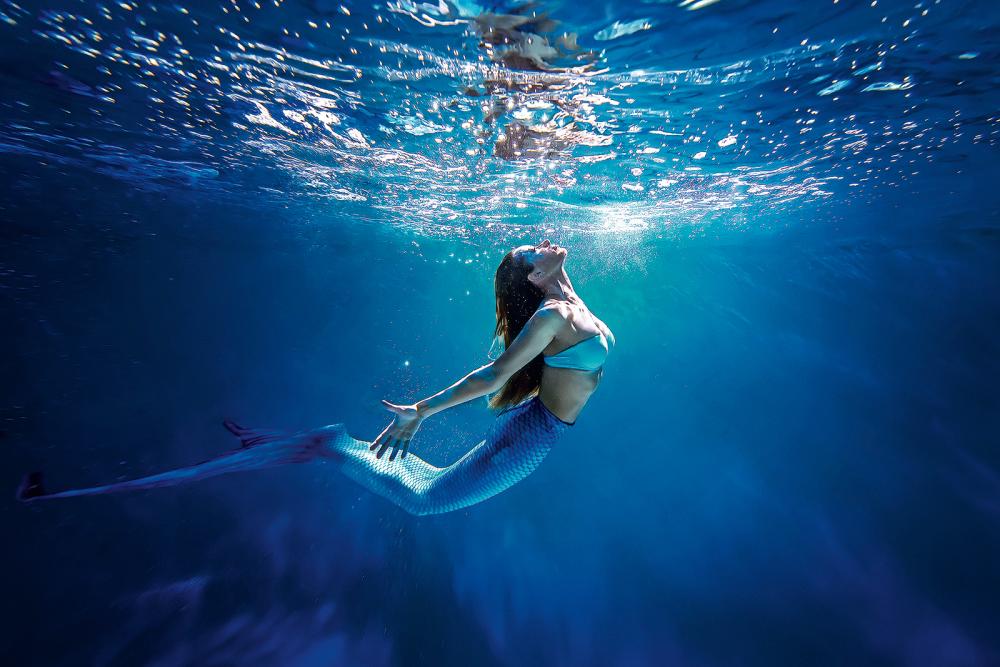 0 reviews for Try Mermaid